A nervous little brother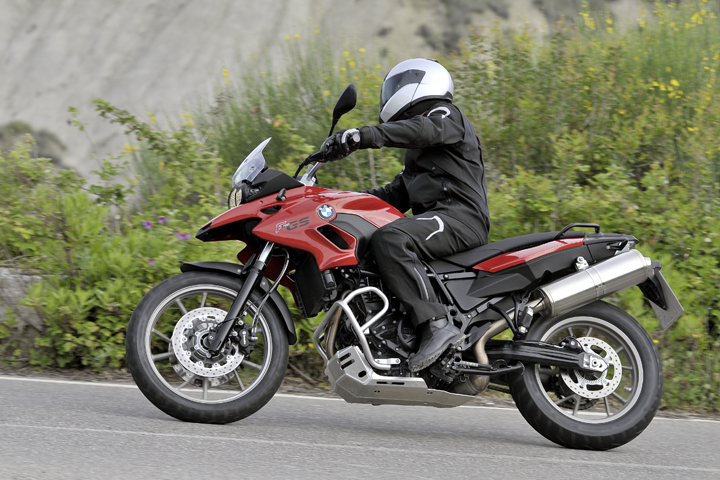 BMW F 700 GS rental prices
Price as to days (1 to 14 and beyond) - 250 kms a day included, taxes included - additional kms + 0.30 - prices in Euro
| 1 | 2 | 3 | 4 | 5 | 6 | 7 | 8 | 9 | 10 | 11 | 12 | 13 | 14 | Weekend | Deposit |
| --- | --- | --- | --- | --- | --- | --- | --- | --- | --- | --- | --- | --- | --- | --- | --- |
| 140 | 280 | 340 | 440 | 550 | 660 | 760 | 850 | 940 | 1030 | 1110 | 1190 | 1270 | 1345 | 310 | 2000 |


A shorter gear transmission ratio in the 75 bhp engine enhances agility while at the same time guaranteeing the bike's familiar top-class handling. This makes the F 700 GS an ideal all-round machine within the GS family, suitable for every kind of rider – no matter how experienced.

What was good has just got better: with ABS as standard and ESA (Electronic Suspension Adjustment), not to mention ASC (traction control) as an option, the ride is not just safer but also offers especially high comfort. Low weight, reduced seat height and a lowering option make the F 700 GS a perfect all-round enduro bike.

GS feeling everywhere: the new design of the windshield and dial faces and the smoke-tinted turn indicators and LED rear light give the F 700 GS the grown-up look it deserves.